A great front body opener, this class utilizes backbends, side stretches, and smooth transitions between poses that open the shoulders, front body, and hip flexors in a safe and effective manner to bring energy into your practice and build flexibility in the body.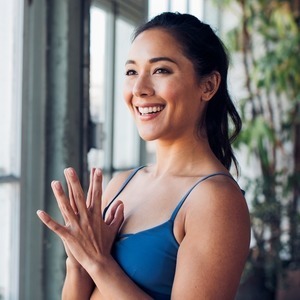 Briohny's Bio
With over ten years of experience building yoga teacher trainings, online content, festivals, and retreats, Briohny Smyth is internationally acclaimed as a leader in the global wellness community.
After initiating a worldwide discussion around yoga with over twelve million views of her Equinox videos, Briohny continues to focus on sharing her passion. Her online classes and tutorials range from full fitness flows to mind-body health. She has cultivated a large social media following with insights around wellness, parenting, and entrepreneurship.
Briohny's dedication to yoga as a practice shines through in her signature classes, which blend an invigorating flow with eye-opening alignment instruction. From teaching stronger inversions to providing business coaching, Briohny enjoys helping people discover the range of their abilities. In building both body and mind, her favorite moments are in seeing people find and blend their true values into their practice.
Latest Activity from Members