This class is all about side plank. Practicing this pose can be hard work, but it's vital to cultivating stability in your handstand. Today, you'll move through a few variations of side plank that will help you grow stronger and more stable in your inversion practice.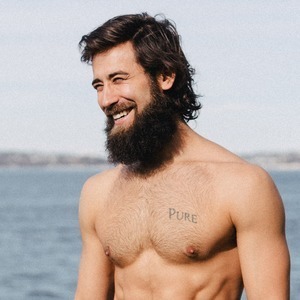 Patrick's Bio
Patrick is based in Los Angeles, CA and travels the world leading classes, workshops, and teacher training programs. Named one of the Top 100 Most Influential Yoga Teachers by Greatist & Sonima Live, his strong presence has allowed him to share yoga internationally over the last several years. He is the creator of Awakening Yoga and has been a Global Yoga Ambassador to Virgin Active. He has been featured in the London Times, Cosmopolitan UK, People Magazine, among others.
This year he and Carling Harps opened their first yoga studio, Commune, in the Highland Park neighborhood of Los Angeles, CA.
Carling's Bio
An LA-based yoga teacher, Carling is known for her lighthearted attention to detail and commitment to the growth of her students. Connecting individuals to the practice through intelligent and informed sequencing, compassionate, intentional adjustments, and relevant alignment instruction.
Carling's teaching is designed to give students the tools and techniques to access their own unique body's needs, create new connections and continue to find the center of themselves each time they step on their mats. As a balance to her regular classes, Carling is trained as a Doula and also specializes in prenatal yoga. She has been featured in and contributed writing to publications such as Yoga International, Mantra Magazine, and Yoga Digest. When she's not on the mat, you can find her hanging with her partner in crime Patrick, dreaming of Tokyo, singing along at local shows, and shopping for retro sneakers.
This year she and Patrick Beach opened their first yoga studio, Commune, in the Highland Park neighborhood of Los Angeles, CA.
Latest Activity from Members