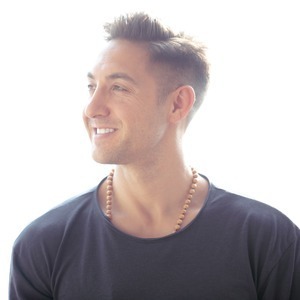 Dylan Werner
Dylan grew up in the mountains of Southern California, where at an early age he was into fitness, movement, extreme sports, and nature. At 18, he joined the U.S. Marine Corps, where he served as an aircraft firefighter, and also wrestled for the All-Marine wrestling team. After one tour of duty in the Iraqi war, Dylan was honorably discharged and returned to California to attend university, where he studied anatomy and emergency medicine. Dylan spent eight years working as a paramedic; four years on an ambulance and another four years as a full-time firefighter/paramedic.
Dylan was first introduced to yoga in 2001 as a part of his martial arts training, but it wasn't until 2009 when he made the yoga practice a part of his daily life and started to understand the true journey of the yogi.
Since 2011, Dylan has been teaching yoga. Though a lover of movement, handstands, arm balances and creative sequencing, his focus is the integration of the fundamental nature of knowledge, reality, and existence to create a space to deepen the inner connection.
In 2015, Dylan gave up his home in California to travel and teach workshops, teacher trainings, festivals, and retreats. He has taught in over 60 countries and more than 400 workshops or events. He is passionate about spreading his love for yoga and helping others in their journey by sharing his journey.
Kino MacGregor
Kino MacGregor is an international yoga teacher, author of three books, producer of six Ashtanga Yoga DVDs, writer, vlogger, world traveler, co-founder of Miami Life Center and founder of Miami Yoga Magazine. With over 1 million followers on Instagram and nearly 250,000 subscribers with more than 40 million views on YouTube, Kino's message of spiritual strength reaches people all over the world. She is one of a select group of people to receive the Certification to teach Ashtanga Yoga by its founder Sri K. Pattabhi Jois in Mysore, India and practices through the Fourth Series of Ashtanga Yoga.
Kino is dedicated to carrying the torch of Ashtanga yoga all over the world and sharing the amazing tradition of Ashtanga yoga with everyone who is inspired to practice. Each year she visits Europe, Asia and the Americas - sometimes traveling to more than 30 different cities in 15 countries to share the message of Ashtanga Yoga. In her unique, inspirational and playful approach, Kino helps all her students expand and deepen their understanding of yoga and life. Yoga found its expression through her message of spiritual strength, balanced flexibility and emotional peace.
She has been featured in Yoga Journal, Yoga Mind Body Spirit, Yoga Joyful Living, Travel & Leisure Magazine, Ocean Drive Magazine, Boca Raton Magazine, Florida Travel & Life Magazine, Six Degrees Magazine as well as appearing on Miami Beach's Plum TV and the CBS Today Show. She blogs for Elephant Journal, MindBodyGreen, Myyogaonline and Yoga Magazine UK.
Difficulty & Intensity Guide