Thank you for taking this journey with me!
This plan is designed for you to practice 6 days per week. The reason for this is because when you add inversions into your daily practice in this frequency, you'll become more comfortable upside down in space and your abilities will grow.
This plan and your practice are intended to grow each week. The five classes will teach you various ways to approach inversions and in each video I'll share with you tips and drills that you can apply to these variations so you can approach them at your own level of comfort. The sixth and final class is where all of the drills and lessons will combine into a one-hour flow class.
If something is challenging at the beginning, don't worry and don't put pressure on yourself to get it right away! Over time you'll find more strength, balance, and control. Simply do the best you can each day and keep approaching the movements in a way that suits you best - eventually you will find yourself there!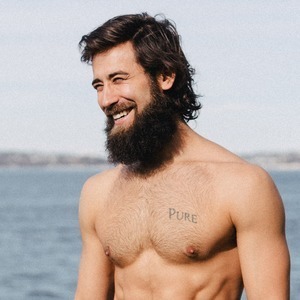 Patrick's Bio
Patrick is based in Seattle, WA, and travels the world leading classes, workshops, and teacher training programs. Named one of the Top 100 Most Influential Yoga Teachers by Greatist & Sonima Live, his strong presence has allowed him to share yoga internationally over the last several years. He is the creator of Awakening Yoga and has been a Global Yoga Ambassador to Virgin Active. He has been featured in the London Times, Cosmopolitan UK, People Magazine, among others.
In 2019, he and Carling Harps opened Commune Yoga studio in the Wallingford neighborhood of Seattle.
Latest Activity from Members