Two problems often arise in beginner classes. First, beginners can get caught up in the strength needed to complete vinyasas; the focus becomes how to complete the vinyasa and apply strength, rather than gaining a full understanding of the rest of the poses in the class. Second, beginner class content is often not challenging enough to help students progress to the next stages of their practice. Strong Yoga For Beginners is the solution for both of those problems by eliminating the vinyasa. Through elimination, you can gain a full understanding of other poses in the class and apply your strength to those, as opposed to a vinyasa. Additionally, you'll be able to complete poses without putting pressure on your wrists. In this class, you'll focus on longer holds and balancing poses to lay a strong foundation for your budding practice, and then completely release with a calm and comforting savasana.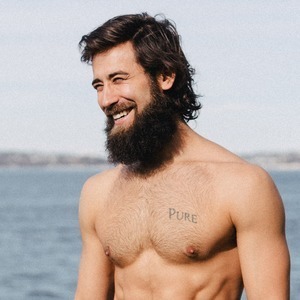 Patrick's Bio
Patrick is based in Los Angeles, CA and travels the world leading classes, workshops, and teacher training programs. Named one of the Top 100 Most Influential Yoga Teachers by Greatist & Sonima Live, his strong presence has allowed him to share yoga internationally over the last several years. He is the creator of Awakening Yoga and has been a Global Yoga Ambassador to Virgin Active. He has been featured in the London Times, Cosmopolitan UK, People Magazine, among others.
This year he and Carling Harps opened their first yoga studio, Commune, in the Highland Park neighborhood of Los Angeles, CA.
Latest Activity from Members