Thank you for choosing The Balancing Act to help deepen your love for the practice!
This series of ten classes are intended to help you grow and develop you practice. There is no programming to follow, but I do encourage you to inject these classes into your routine at least twice a week, especially if there is a particular pose you're hoping to achieve.
These are challenging postures, so don't be discouraged if it takes time. Yoga is a practice, not a perfect. These tutorials and flows are meant to help you explore and play in your practice. These classes are no pressure and your encouraged to work at your level and discover what works for you and your body. If you dedicate yourself and your time to these classes, I know you'll build the strength, stability and confidence to make them a part of your everyday practice.
Good luck and enjoy the journey!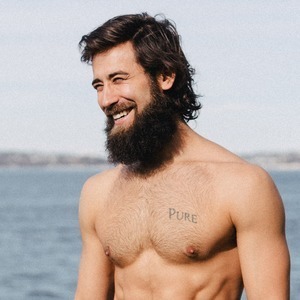 Patrick's Bio
Patrick is based in Seattle, WA, and travels the world leading classes, workshops, and teacher training programs. Named one of the Top 100 Most Influential Yoga Teachers by Greatist & Sonima Live, his strong presence has allowed him to share yoga internationally over the last several years. He is the creator of Awakening Yoga and has been a Global Yoga Ambassador to Virgin Active. He has been featured in the London Times, Cosmopolitan UK, People Magazine, among others.
In 2019, he and Carling Harps opened Commune Yoga studio in the Wallingford neighborhood of Seattle.
Latest Activity from Members