After a brief wrist warm up, you'll dive into series of one-armed movements that begin in side plank and evolve into more strenuous upper-body conditioning circuits. While familiar yoga poses such as downward facing dog, crescent lunge, and warrior III will appear throughout class, these poses will be reworked to wake up the body and help you develop greater body control and straight arm strength. Included in this class is a series of core work and hip mobility drills to fully round out your practice.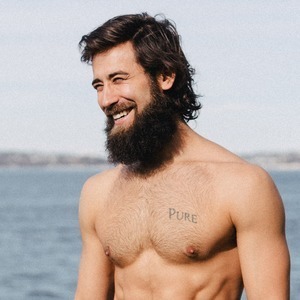 Patrick's Bio
Patrick is based in Seattle, WA, and travels the world leading classes, workshops, and teacher training programs. Named one of the Top 100 Most Influential Yoga Teachers by Greatist & Sonima Live, his strong presence has allowed him to share yoga internationally over the last several years. He is the creator of Awakening Yoga and has been a Global Yoga Ambassador to Virgin Active. He has been featured in the London Times, Cosmopolitan UK, People Magazine, among others.
In 2019, he and Carling Harps opened Commune Yoga studio in the Wallingford neighborhood of Seattle.
Latest Activity from Members