Full of your favorite inversion, Handstand Dynamite builds upon previous skills and techniques learned in this plan and teaches you how to take your handstands and the Ashtanga practice to the next level. After a wrist warm-up, you'll flow through a collection of inversions with options to modify or amplify each pose to fit your needs. Expect a variety of opportunities to jump, float, and fly in this class.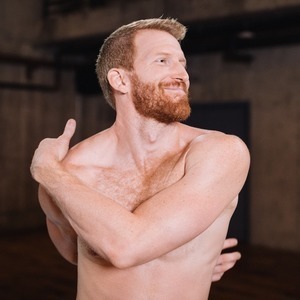 Carson's Bio
A self-described "Handstand-Up Comedian," Carson combines his love for being upside-down with his natural ability to make people laugh. As a teacher, he always encourages his students to push their limits and explore their edge, all while maintaining a playful attitude. At every turn, his students can be sure they'll break a sweat, learn something new, and leave with a smile their face.
After years of encouragement from his mother, Carson began practicing yoga in 2010. He did his first 200 hour teacher training in 2011 at Little River Yoga and has since studied Ashtanga Yoga with David B. Keil and Rocket Yoga with David C. Kyle. As a movement enthusiast, Carson incorporates a variety of disciplines into his yoga classes, which focus on building a strong mind and body.
Latest Activity from Members